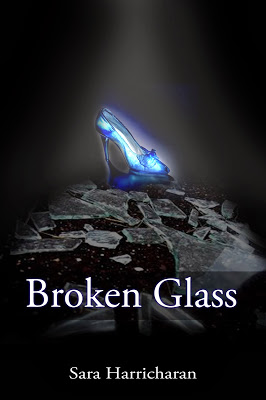 Well, it took me the greater part of an hour, but I think I have something that resembles the image in my head for this year's NaNo Novel.
I've finally decided on the title of Broken Glass with the logline, "Something twice broken can't be once repaired." I may change that later on, but for the most part, that's what I've got. The FMC's name is finally official, Cynthia Harlocke. I'm so excited!

It took forever to decide on a name that I truly loved and I think her best friend's name is shaping up to be Marcella or Marliandra, something like that. We'll see.
Anyway, that's the story behind the new cover and banner. Let me know what you think and feel free to share some of your own NaNoPrep adventures. Did you settle on a title for your NaNo? How 'bout a cover or banner? Let me know in the comments below. I'll be happy to swing by and take a look.
If you want to find me on NaNo, click here for the link to my profile. Happy weekend!
~Sara