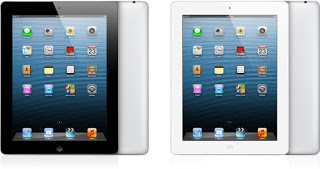 Ipad + Writer = Exponential Creativity!
Ipad under the Christmas tree?
Awesome.
Not sure how to start writing on it?
Not so awesome.
If your newest writing gadget was an Ipad, you're in good shape for meeting your writing goals this year. With the portability, intuitive interface and wealth of apps now at your fingertips–there's plenty you can do with your new tech–and very little that you can't.
I could wax poetic on the lovely features, the design and all sorts of other techy gibberish, but I'm sure you'd rather dive right into the thick of things. Lovely. So let's get on with it, shall we?
This blog series is designed to highlight some of the wonderful features in an Ipad, (also known as an Apple Tablet Device). There will be app reviews, tips and tricks for the modern writer. Feel free to ask questions or share your own tips and tricks, as I walk you through the easiest ways to start and keep writing on your Ipad. If you know nothing about Apple products or you know "enough" there should be something interesting no matter where you are on the learning scale.
Ready?
It's going to be marvelous!
App reviews will be posted once a week. It will cover the basic points of the app, functionality, usability and cost. Some apps are also Iphone compatible as well–so if you don't have your Ipad yet, just follow the tips that work for you.
~Sara