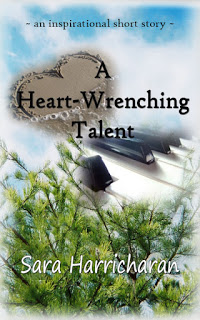 A Heart-Wrenching Talent : Sara Harricharan : Inspirational Short Stor
Synopsis: It's been a few years since Jen played the piano. A few years since her Mum died. But when her father sells off the precious piano, Jen has to play it one last time. Her chance comes at an unlikely venue. Maybe this time, she'll hear the music.
Now available for purchase on Smashwords.com for $2.99. Click here to purchase. Sample also available for download.